FASNZ Inc. Education System
Stock available for purchase from SHOP page and available for preorder under FORMS page...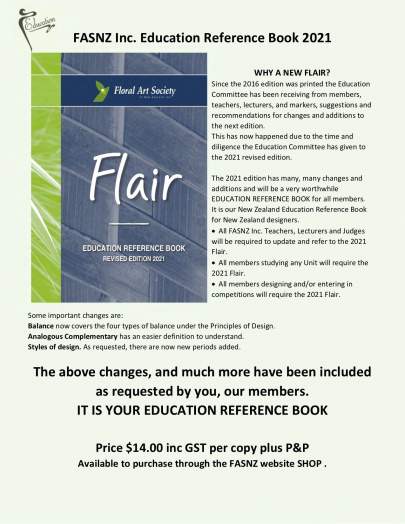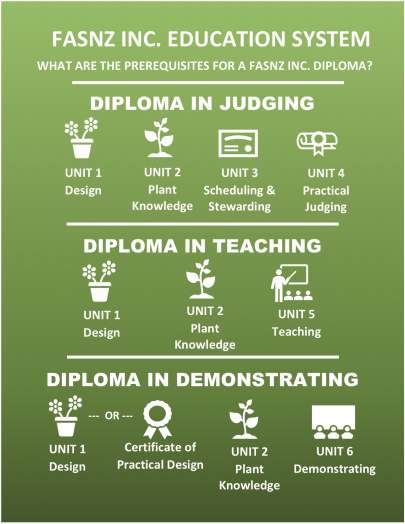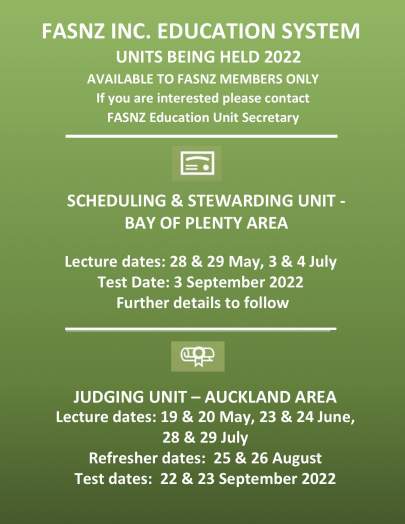 The FASNZ Education system is managed by the Education committee comprising of eight members. This committee is made up of the FASNZ President, The Academy of Floral Design Chairman and Unit Secretary, these positions are appointed. Five members are nominated and elected by FASNZ Clubs. The nominated members must hold FASNZ qualifications in either Judging, Teaching or Demonstrating. A Chairman is elected each year by the committee for a two-year tenure, this position entitles the incumbent to a seat on the FASNZ Inc. Management Board.
Among the responsibilities of this committee is the administration of the Unit System, writing of examination papers, appointing Judges, markers and examiners and liaising with convenors of Units. The following Units courses and Certificate of Practical Design are offered to affiliated Members only of the Floral Art Society of New Zealand Inc.
Unit 1 Design
Unit 2 Plant Knowledge
Unit 3 Scheduling and Stewarding
Unit 4 Judging
Unit 5 Teaching
Unit 6 Demonstrating

A Certificate of Practical Design course is offered for experienced members to recognize their Practical design skills. Eight design styles are set each year by the Committee and a 70% pass rate in each style is required to attain the certificate.
Two of the Units, Plant Knowledge and Scheduling and Stewarding are also offered by a Correspondence Course Unit system. These correspondence Units are aimed to meet the needs of members who for reasons are unable to attend Lecture days. A personal tutor is assigned to the candidate and a choice of two examination days are set annually. There is a two- year time frame for each of these two Units, from when the correspondence work commences to the test day. Please contact the Unit Secretary directly for more information.
Units and the Certificate of Practical Design Course are conducted on behalf of the Education committee by the recognised Areas throughout the country. The Area will appoint a convenor to undertake and conduct the course offered and liaise with the Education Unit Secretary.
FASNZ Inc. Pest Plants Policy and Guidelines