A feature of the FASNZ Conference every three years is the Society's major design competition - the National Designer of the Year. Each Area organizes its own internal competition to find the finalist who will represent their area at this event.
2019 Designer of the Year Competition
The title of the triennial Designer of the Year Competition 2019 was 'The Heart of the Matter is ...' with competitors invited to subtitle their design with words of their own choice. The twelve designs were suspended from the ceiling and a weight restriction of 10kgs was imposed. Winner, Barb Higgins, represented the Nelson Marlborough Area.
Barb's design was a masterful example of clever construction and well-chosen plant material. The effect was a light and airy creation – almost ethereal – and full of interesting components and complementary colours. The techniques used ensured everything stayed fresh throughout the days of the exhibition without further attention.
Barb's personal subtitle: 'Showcasing nature in a form of art is a matter dear to the heart' was printed on a small heart of recycled paper hanging below the cone. Further access points were provided by small paper butterflies, paper hearts and individual orchid flowers in tiny vials. The whole design weighed no more than 3kgs.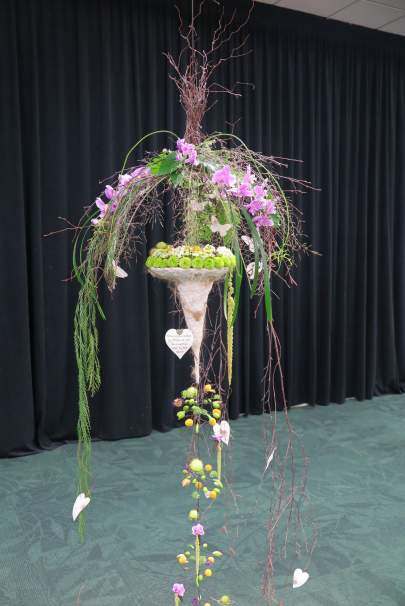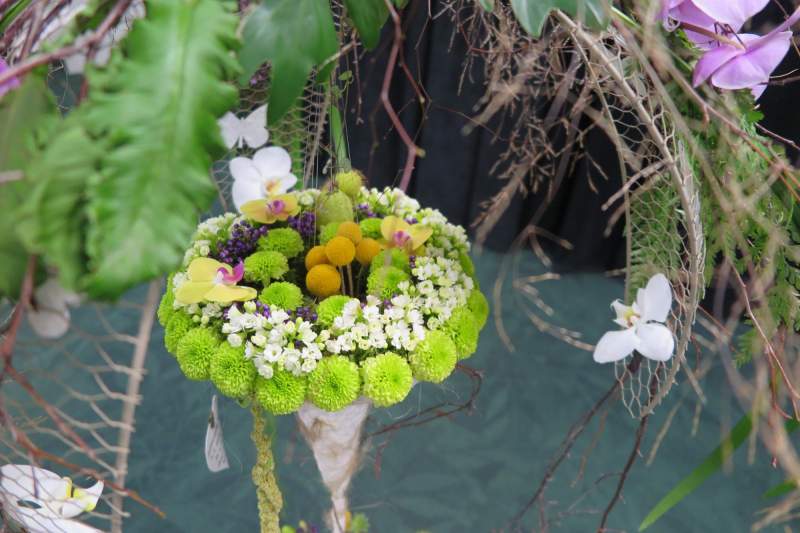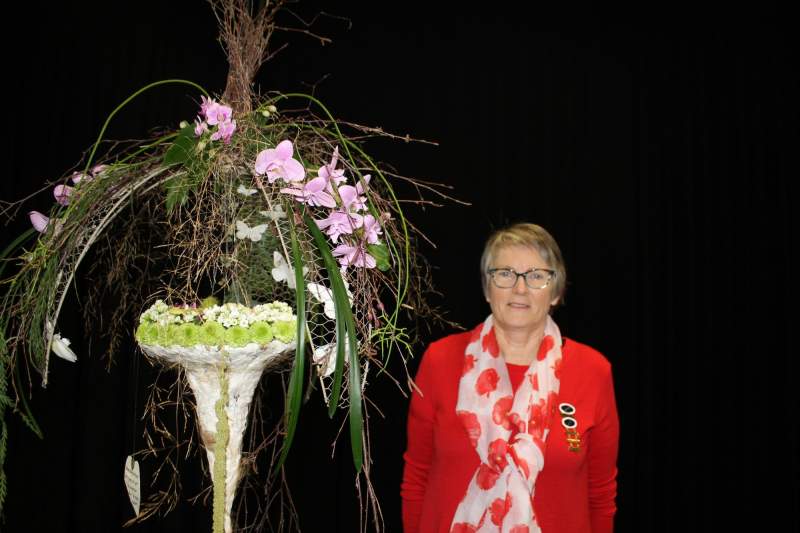 Barb Higgins, Designer of the Year 2019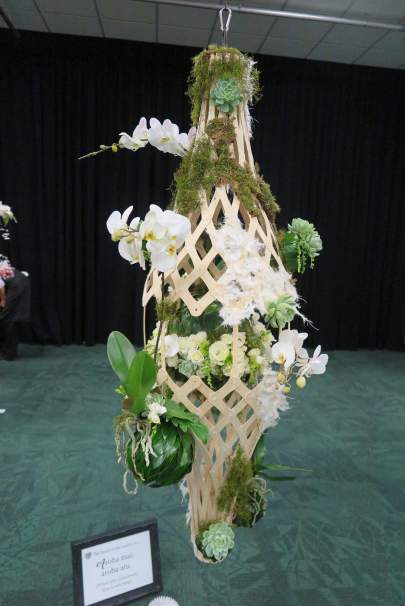 2nd Place - Natalie Meredith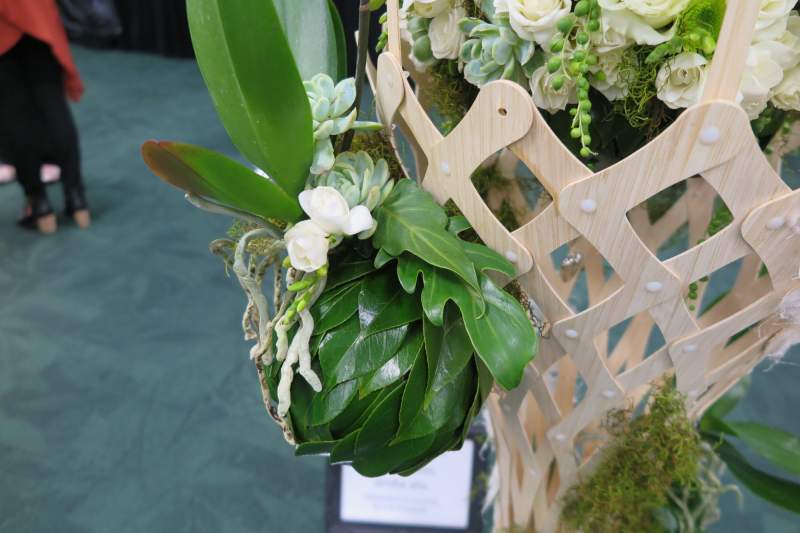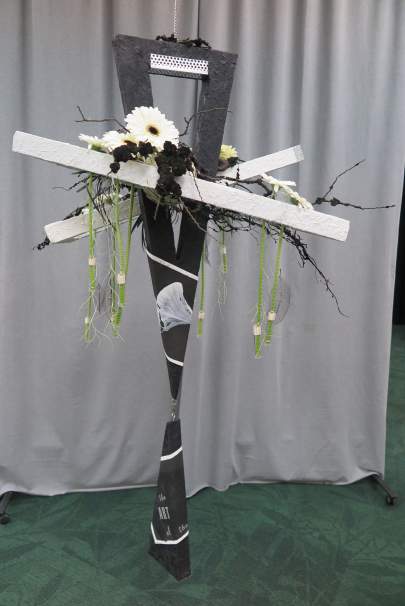 3rd Place - Carol Rains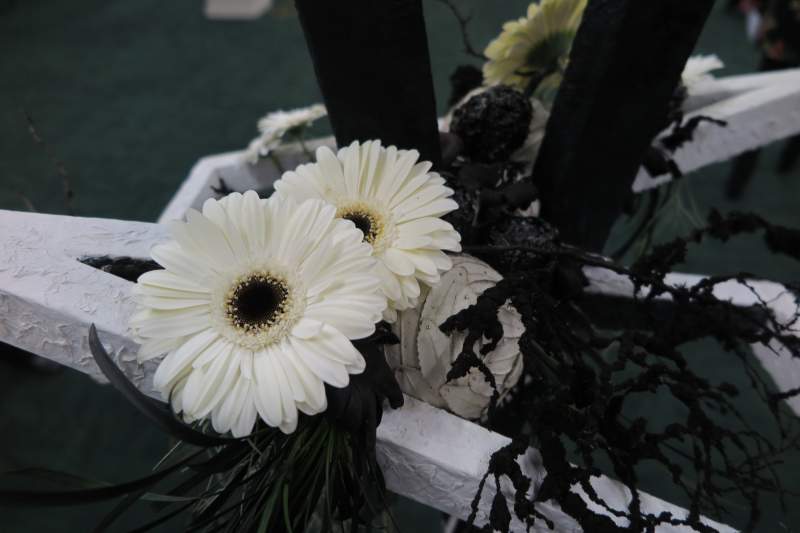 Photo Gallery of other competitors for 2019 DOY
2016 Designer of the Year Competition
The Designer of the Year held in 2016 at the annual conference convened in New Plymouth, New Zealand.
The 2016 DOY design schedule set the competitors a challenge - requiring a canvas or canvases to be incorporated in the floor design to interpret the title "The Autumn Palette Stirs The Soul".