Latest News and Updates
All our news from around the country and beyond.
FASNZ Inc. 59th AGM & Conference 26 - 29 April 2024 - Daily Programme
Creative VisoNZ
Sharing creativity expressed in floral design with vision and learning together at Christ's College, Rolleston Ave, Christchurch for two unmissable days – your 2024 conference.
Daily Programme 26th - 28th April 2024
Friday 26th April 2024
12-00 - 1.15pm REGISTRATION & LUNCH
Begin your creative vision journey.
1.30pm IMPOSÉ DESIGNING
5 opportunities to test your designing skills, with Imposé classes.
Classes 1 and 2 are competitive and will be judged by a team of 3 FASNZ qualified Judges.
Classes 3, 4 and 5 will be workshops with a tutor.
A mystery box of plant material and components will be supplied for all Imposé classes.
Each class is limited to 20 participants plus 5 observers. All judged designs to remain on display until conference closes.
1.30pm BOTANICAL EXPLORATION
Beyond a secret gate lies a world of botanical wonder, join a Canterbury caterpillar to ride the pathways of botanical bounty with our local guides.
3.15pm AFTERNOON TEA
4.30pm CREATIVITY & VISION
A unique opportunity to attend a demonstration by 6 FASNZ Designers, who will showcase their own individual styles to create inspirational design pieces.
6.30pm SIMPLE SUSTENANCE
Mingle with the designers over soup and cheese rolls and take the opportunity to view the exhibitions up close.
8.30pm - our day one completes.
Saturday 27th April 2024
8.15am FASNZ AGM & REGISTRATION
to be seated by 8.30am
10.30am MORNING TEA
11.30amTRENDS& TECHNIQUES
4 FASNZ Designers will each present a 20-minute informative step by step session creating current techniques and how to apply them to floral design.
1.30- 2.45pm LUNCH
3.00pm CREATIVE ART - EXPLORE CREATIVITY
'Beyond the FInished Art' with our panel of NZ Artists.
4.30pm AFTERNOON TEA
5.00pm CANTERBURY CAPERS
Colour your world through our Grow Local Caper with designers from North to South Canterbury as they share their skills, talents and design journey in a grassroots celebration.
7.15pm DINNER
9.00pm - our day two completes.
Sunday 28th April 2024
9.00am BOUNTIFUL BRUNCH
Connect on our collective creativity over brunch and celebrate design involvement and success with the 2025 Diary Awards. What will be your creative vision for the next days, weeks, and months until the 60th AGM, 2025?
12.00pm Conference Concludes.
12.30pm ACADEMY AGM
Academy members are invited to remain for the Academy AGM.
Download your copy of the Daily Programme
THE NITTY, GRITTY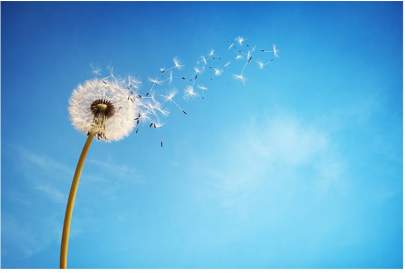 Cost $390 excl. GST is inclusive of all events and meals as listed.
Registration – opens 01 January 2024, closes 24 March 2024.
Cancellation - under certain circumstances full refund less administration fee $50.
No refund for change of mind.
Where can I lay my weary body to rest? Closest is Hotel Give, or search wotif; booking.com; airbnb.
Arriving late morning Friday 26th April? Luggage storage space will be available at Christ's College.
Checking out from your accommodation early Sunday? Luggage storage will be available at Christ's College.
Please ensure your luggage is clearly labelled. Imagine arriving home with someone else's clothes?