Latest News and Updates
All our news from around the country and beyond.
FASNZ Inc. President's Message October 2023
Grassroots
A colourful, long lasting, perfect bloom grows from a plant which has a root system that is healthy and well fed; a plant which has space to thrive, sets and disperses seeds, and grows a community.
Taking this analogy to each of us, to our clubs, regions ,and the national board, it all starts with each member. We each have own roots, our own network, our skills and experiences, and our unique view of flowers, of the world and our place in it. On the day to day, week to week, month to month, and year to year it's the local encouragement, the local teaching and the local connection which feeds our grassroots.
Grassroots – growing
Our 2024 conference entitled "Creative VisioNZ" celebrates our grow local strengths whilst spreading the opportunities wide to enrich each person involved - designers, teachers, presenters, organisers and participants. We each have the choice to fertilise our grassroots.
It's April 26 – 28, 2024 at Christ's College, Rolleston Ave, Christchurch, from midday to midday.
It's inclusive; the rate includes all programmed activities, that's right no looking for tickets – one name tag will say it all. And to help grassroots connectivity the programme includes socialising through light lunch, afternoon tea and light dinner on April 26, morning tea, lunch, afternoon tea and dinner on April 27, and brunch on April 28, 2024. (breakfast on April 27 being your choice).
It's fuss free on workshops - all materials supplied in imposé style. Basically it's pack your sharp snips, creativity and vision in your checked luggage, leaving space to take home the imposé items.
It's scaled in proportion to our national membership - be sure to register early.
It's growing local and national members - thank you to everyone who has accepted the shoulder tap challenge and in advance we celebrate your work with our positivity and encouragement.
It's yours – it has been composed by grass roots members for grass roots members - ha ha you say, no it's management that have been at work. I've checked in with the team and we are each first and foremost local members, management or conference engagement being a temporary role - thanks Team 2024.
Creative VisioNZ, the 59th FASNZ Inc. AGM and Conference Daily Programme is on the www.fasnz.org.nz home page from release of this newsletter. It's also attached to this email and in the spirit of grow local I ask you to spread the news with your local members who may not use email – print off a page, yes, it is one page only, and deliver it. Encourage a club member who hasn't been before to come.
To download a copy of the 2024 Conference Daily Programme please click here.
Registration opens 1st January 2024, it will be online, and if you are a fortunate tech savvy member help someone you know who is not, by working through registration together.
Grassroots – support
FASNZ produces the Diary, the Floral Focus publication, maintains and develops a national education system for members, shares events and builds our online presence through Facebook. It has an effective, well maintained and resourced website and, where possible, utilises technology to support our operative ability.
Grassroots members deliver these services and opportunities for each of us; they volunteer their skills and time. Recognition has come with no recompense, however for 2023 Management has moved to provide an out of pocket expense allowance for roles including the Floral Focus Editor, Diary Editor, Education Unit Secretary, Website, Social media and Trading Officers.
Without these people a magic "someone" else would need to step forward. We hope you are generously and seriously checking out if you will be the next "someone" for these grassroots opportunities.
Grassroots - seeds for the future
Your organisation needs you – I could wrap this up in fancy words but simply put, what can you do? Be friendly, welcome a new person, share with them, ring them up to check they know what the worksheet for next month is asking them to bring, pop another vase or some flowers in your box for them – seek out the spark of interest. Engage them, let them settle in before thinking or saying "here's a new, young someone to take on a role" - pretty sure 99.9% of us came for the flowers, first and foremost.
We are not all treasurers and secretaries but maybe there are significant funds in our club accounts, could we have a "someone" to assist, perhaps this could be a win – win. I ask myself what benefit are the dollars and cents to those who worked to make the dollars and cents if the club closes through lack of a secretary?
And then there is the serious side - Nominations for the National Education team and Management roles close on 20 November 2023. The forms are on the website www.fasnz.org Member Services/Forms.
Grassroots - help us to help you - bloom
With a diminished group of "someones" in your national management team we have had to look at opportunities to stream line processes. The online forms and behind the scenes functionality is an essential component to this. Your prompt assistance with information is always appreciated.
We do understand the change to technology can create challenge. Please do let us know if assistance is needed, a simple phone call, email or letter is positive engagement. Thank you. We are all in this together, a smile costs nothing and gives much.
Thank you to each grassroots member; by being a member each of us are part of the wide world of floral art. We wish the New Zealand team heading to Oman a terrific time and thank you for representing us.
Suffice to say we are looking forward to hearing and seeing your take on the world of WAFA ( World Association of Floral Artists).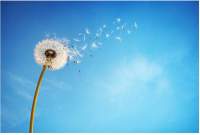 As life moves in the same circle as plants, I acknowledge all who have taken the final journey or have farewelled partners, family or friends, their story becomes part of our combined grassroots. May the memories you hold be rich and treasured.
In closing, the countdown to the end of 2023 brings us to the season of Christmas and the great New Zealand summer holidays, best wishes to each of us, may the spirit of Christmas be yours each and every day.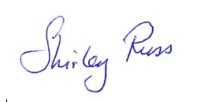 Shirley Russ
FASNZ President