Tutorials
Learn new styles and techniques with these step by step guides.
Step by Step - A Forest of Christmas Trees
By Beryl Watson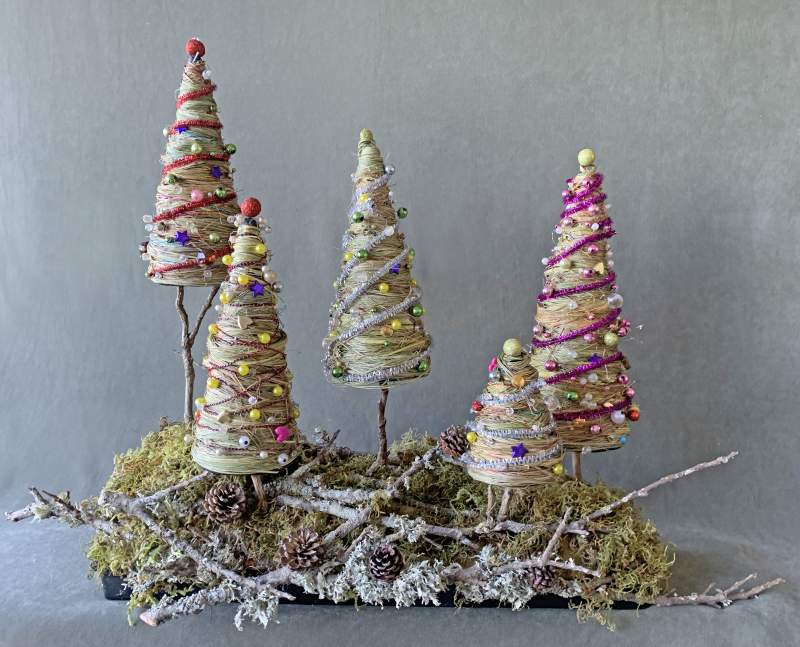 Requirements:
Casket tray – 460mm long x 130mm wide x 30mm deep
Five high density polystyrene cones of various sizes – largest 240mm high, smallest 100mm high
Dry floral foam – 2 blocks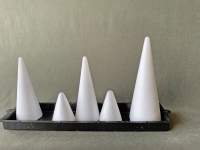 Tools
Double-sided sticky tape
PVA Glue
Glue Dashes
Mossing pins – refer to Floral Focus 79
Drill and drill bit
Paint – water-based or poster paint
Paint brush
Satay sticks
Coarse and fine Kenzan
or dog comb
Cutters
Gloves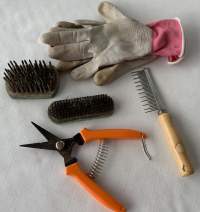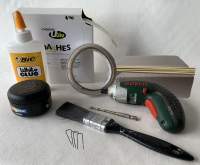 Plant Material
Shredded Phormium – approximately 20 leaves (4-5 leaves for the larger cones, 3 leaves for smaller cones)
Moss – approximately half of a 160g bag or fill a 2 litre container
Twigs, preferably lichen covered, to use in tray to look like a fallen forest
Smooth twigs to use as tree trunks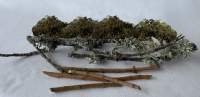 Accessories
A variety of fine coloured wire, beaded pins, beaded wire, tinsel, etc.
Method
Step 1: Shredding Flax
(Refer to previous Tutorial for instructions on how to shred flax leaves.)
Step 2: Preparing Cones
Paint cones a dark colour, then cover with shredded flax, fixing with double sided-sellotape, glue patches, or wind wire over the strands. Secure loose ends with glue.
Trim off any straggly and wayward ends before applying the next layer.
Leave to dry, before applying more shredded flax until you are happy with your coverage.
You may wish to vary your trees by using lichen on one or two of your cones.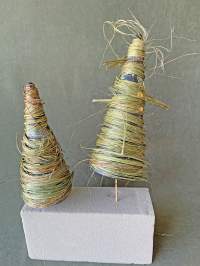 Step 3a: Preparing the Tray
Prepare your tray by filling with dry foam, creating hills and valleys.
Dry foam can be carved roughly into hillocks, then rubbed over with your hands to smooth. Use satay sticks to join the floral foam hillocks together.

Step 3b: Mossing Tray
Using mossing pins cover all the foam with moss. Position twigs to look like a fallen forest and secure with mossing pins and/or glue dashes.

Step 4: Decorating Trees
Decorate trees using the coloured wire, pins, beads, etc.
Drill a hole in the base of the cone and insert a twig to represent a
trunk. Glue to secure.
Insert firmly into the moss-covered foam hills.