Tutorials
Learn new styles and techniques with these step by step guides.
Step By Step - Freeform
Fabulous Foliage in Space
by Linda Barnett
Flair: A creative design of Nature's sculptural forms. It is strongly three dimensional, with interest dispersed over the whole, emphasising the element of space. Natural growth patterns are followed.
This step by step is one example of the process.

Requirements
Container: Pottery dish.
Small dish to add elevation
Mechanics: Suitable pinholder/kenzan
Sure-Stick (Oasis fix®)
Plant material: Cyperus alternifolius leaf
Arum leaves
Aeonium arboretum 'Zwartkop'
Moss or something to cover pinholder
Method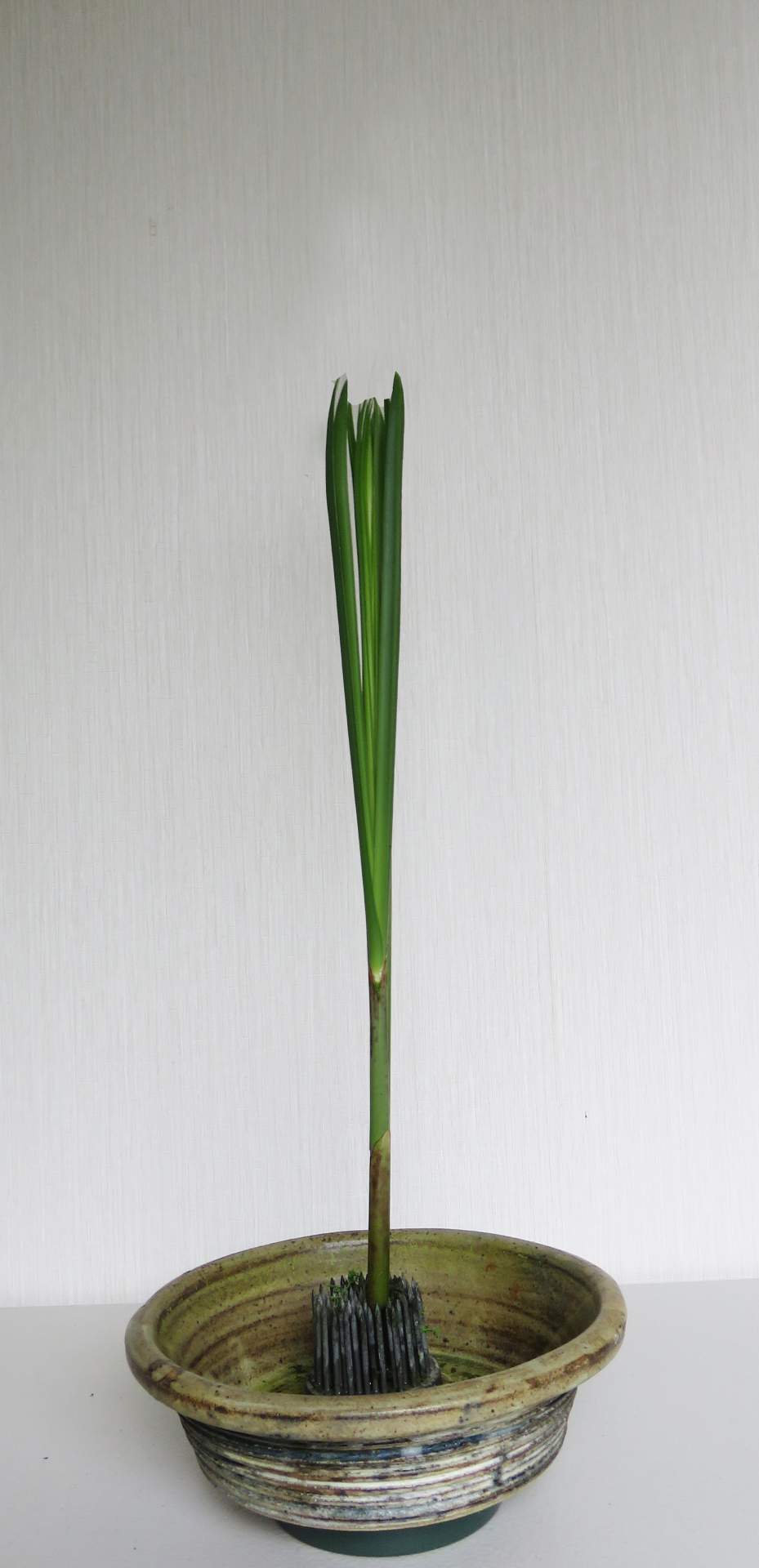 Step 1: Attach pinholder to container
with Sure-Stick (Oasis fix®),
Step 2: Place the small dish under the container for elevation. Place the Cyperus alternifolius leaf vertically in the pinholder.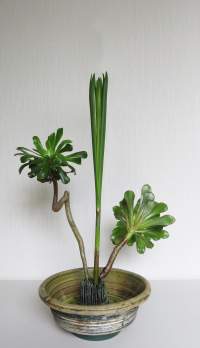 Step 3: Position the two Aeonium arboretum 'Zwartkop' to show their form in space.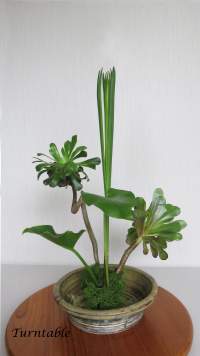 Step 4: Place the design on a turntable and position the two Arum leaves. Turn to check the balance. Cover pinholder with moss.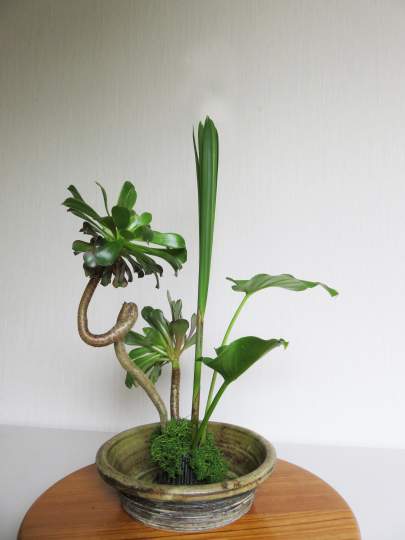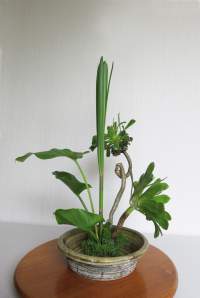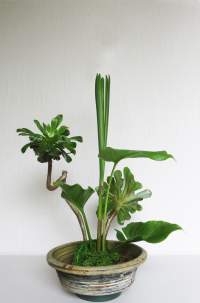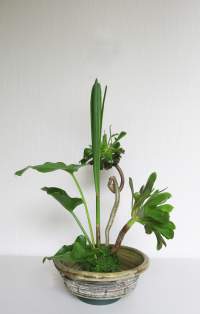 Step 5: Keep turning and adjust placements to improve balance from all angles. Add a third leaf if needed.