Tutorials
Learn new styles and techniques with these step by step guides.
Asymmetrical Balance
By Linda Barnett
Flair: A type of balance which uses dissimilar amounts and placements to achieve visual balance.
Asymmetrical designs use dissimilar amounts of plant material and placements but of equal eye pull to achieve visual balance.

Traditional Asymmetrical Balance
Traditional designs use dissimilar amounts of the chosen plant material each side of the central vertical and horizonal axes to achieve visual balance. Traditional outline forms can be a triangle, crescent, Hogarth curve, horizontal and diagonal.
In drawing the imaginary vertical and horizontal central axes, there are dissimilar amounts of weight created by colour, form and texture.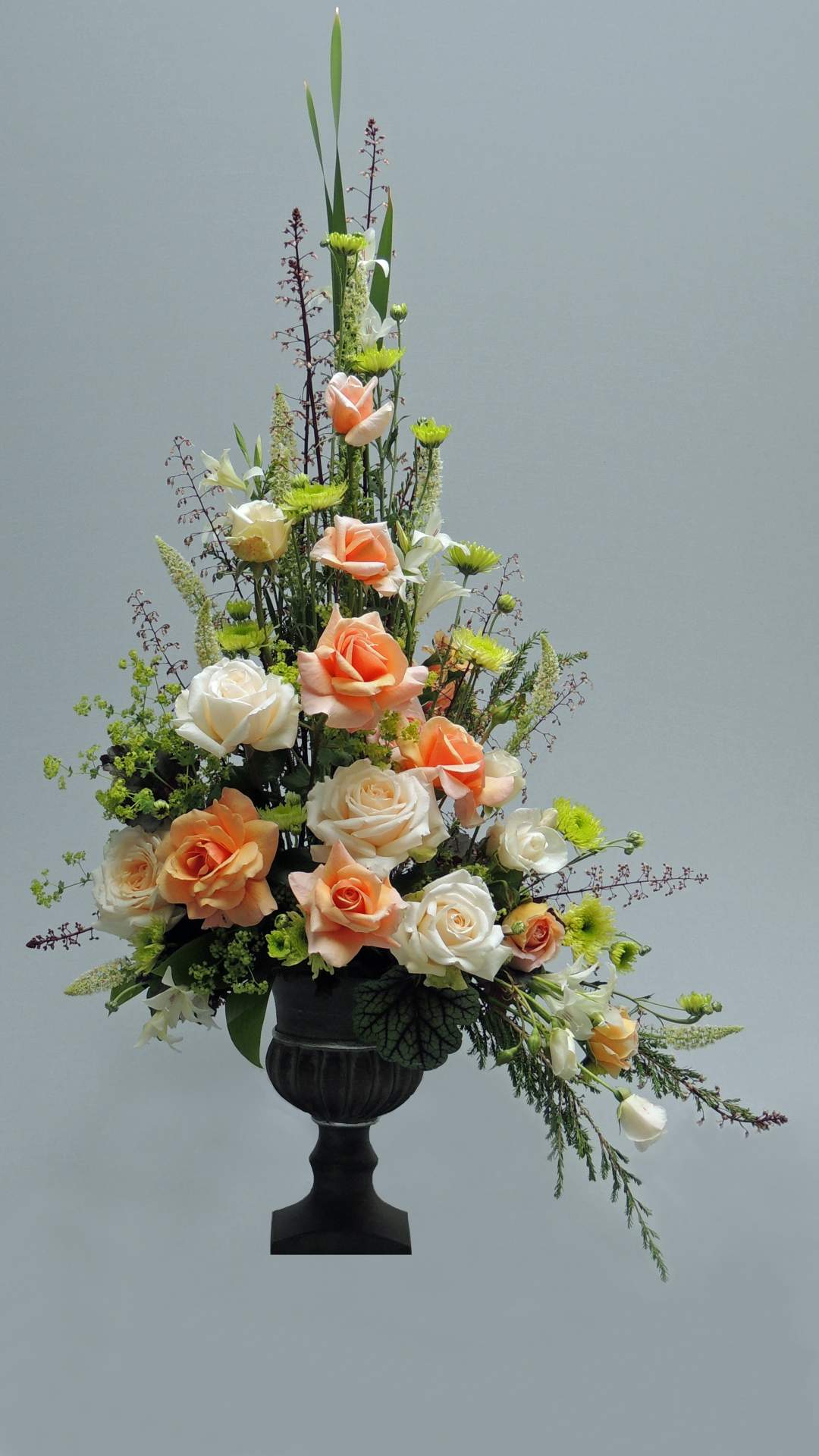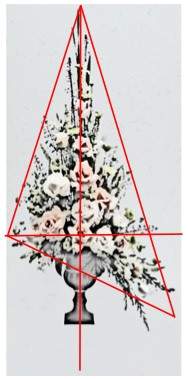 The much admired asymmetrical design is the Hogarth curve or Lazy S.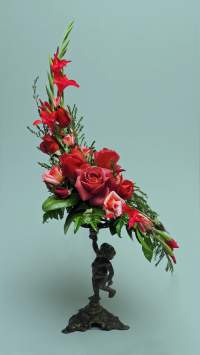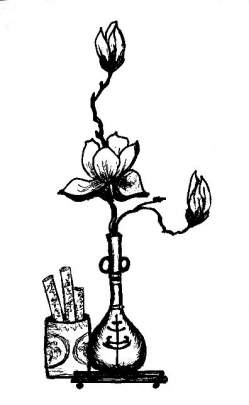 Chinese sketch by Dorothy Turner
There are several Period designs which may use asymmetrical balance.
. Art Deco
. Art Nouveau
. Chinese
. French Rococo
. Italian Renaissance can be with accessories
. Dutch Flemish
Modern/Contemporary Asymmetrical Balance
A design using massed groupings of colours, forms and textures with or without space, relying on strong contrasts and asymmetrical balance to create impact.
These designs are more exciting with the balance of dissimilar components on either side of the central axis. There may be a strong round form balanced against several smaller forms grouped together. In drawing the imaginary vertical and horizontal central axes there are differing amounts either side of weight through colour, form and space.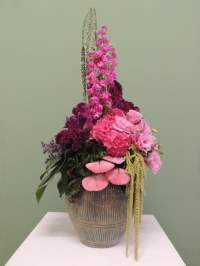 Modern Mass by Geraldine Bathurst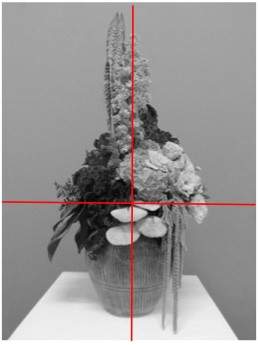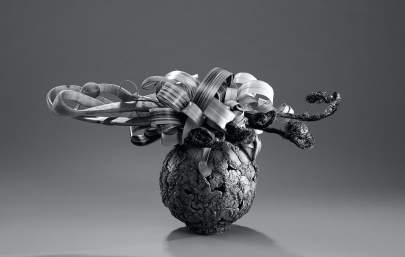 'Rakiura' by Lois Morrow
Example Designs
Modern Mass by Shirley Russ
Colour balance – the lime green dominates the eye pull.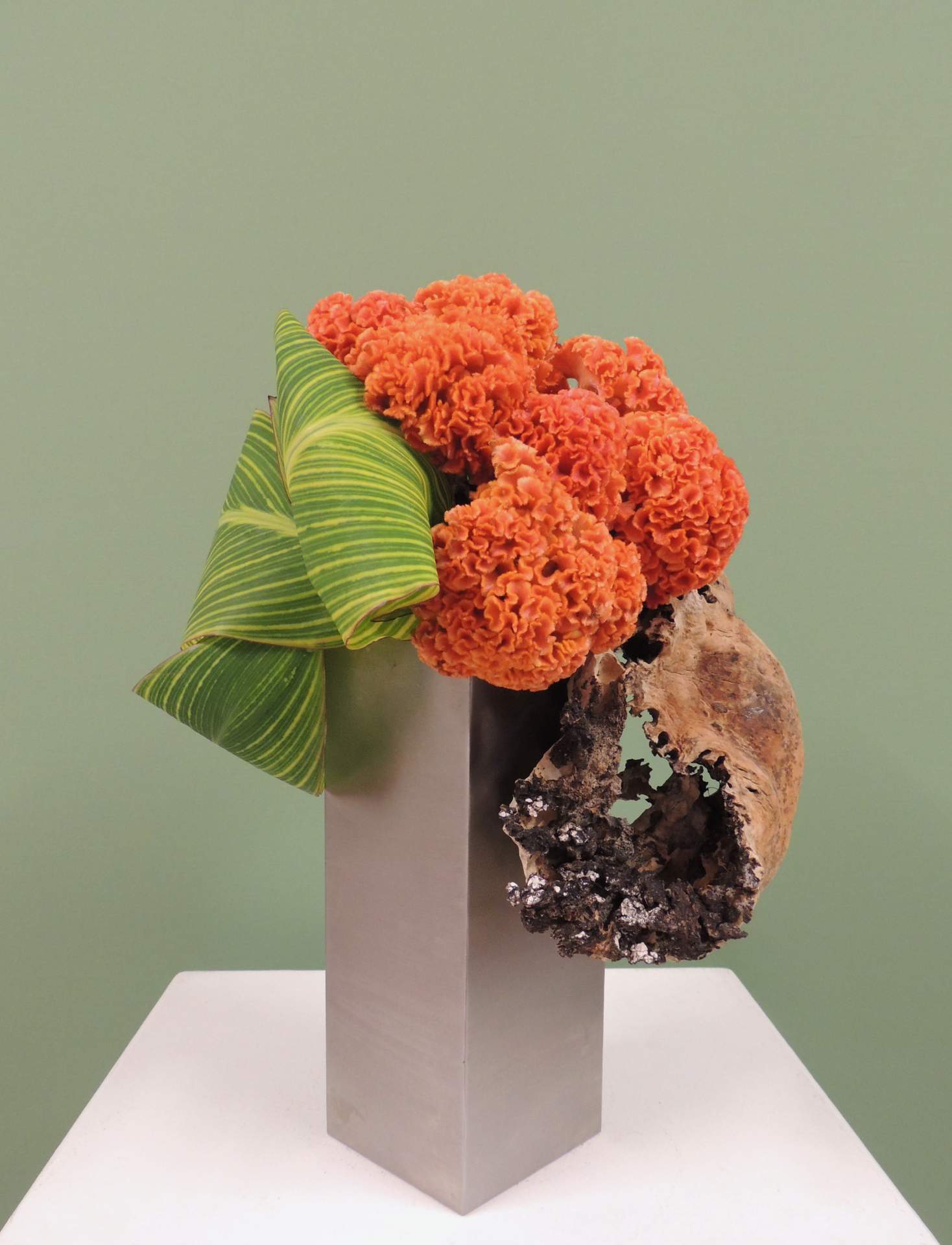 Form Linear by Linda Barnett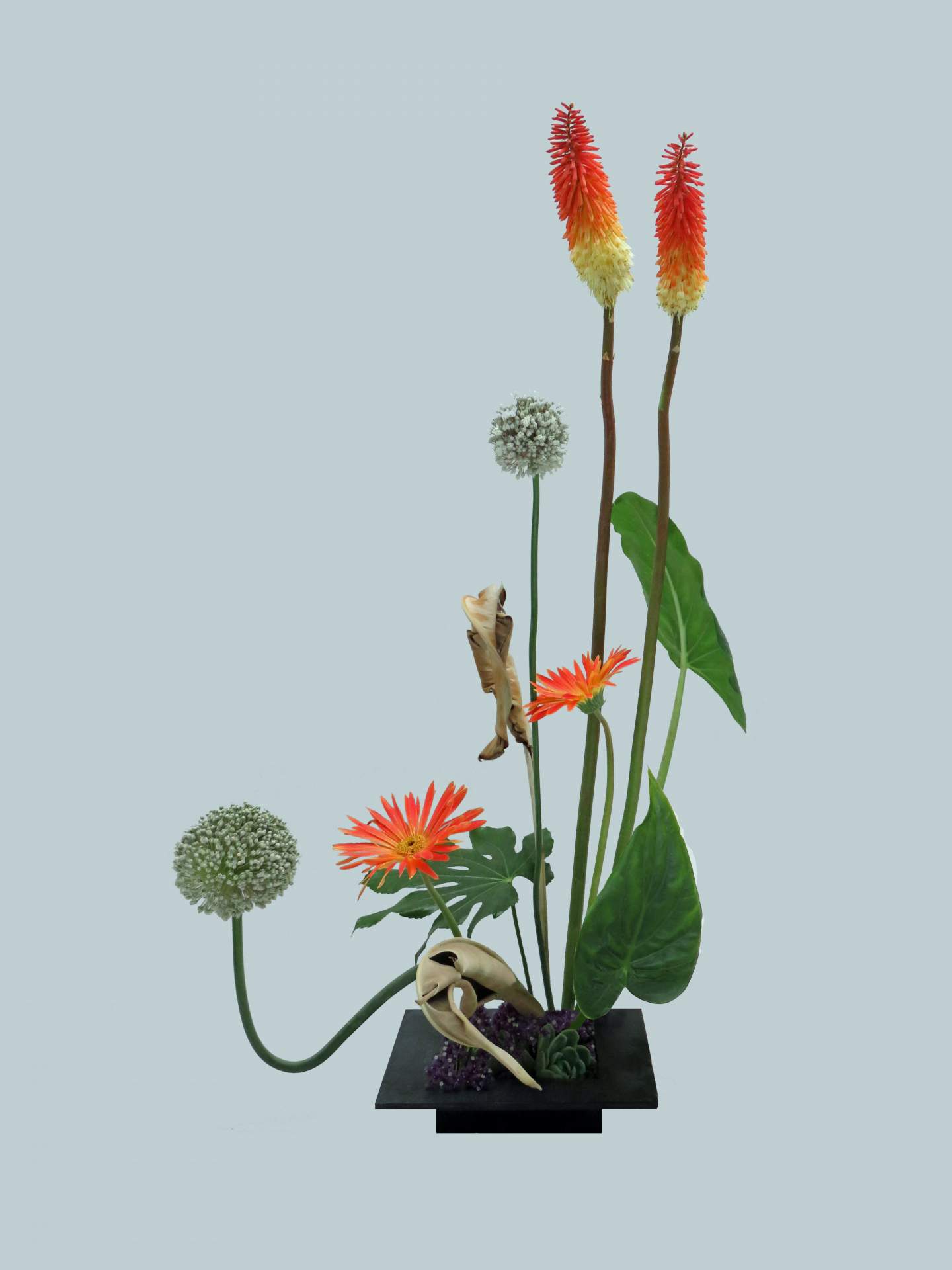 'Panache' by Elizabeth Chapman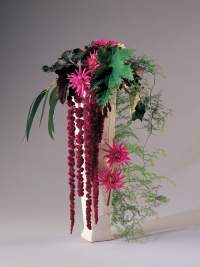 Modern Line by Linda Barnett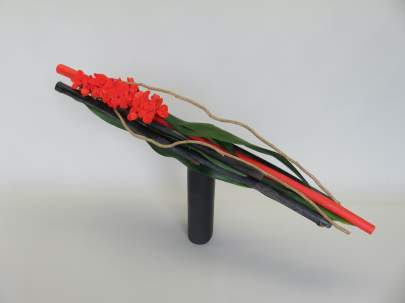 Contemporary Still Life by Jenny Harris using Line, Form and Colour.